Pain-free, non-invasive treatment with no downtime and no side effects – even for severe infections.
Fungal nail infections are a very common condition, impacting around 10% of the worldwide population. No matter how severe, we offer a suite of solutions to be able to provide a treatment that works to suit your condition and lifestyle, no matter how busy you are.
Do I have a fungal nail 

infection?
You may suffer from onychomycosis, or fungal nail infection, if you have one or more of the following symptoms:
This embarrassing and unsightly problem facing millions of people has been difficult to treat safely and effectively with oral medications, topical drugs, or hot lasers.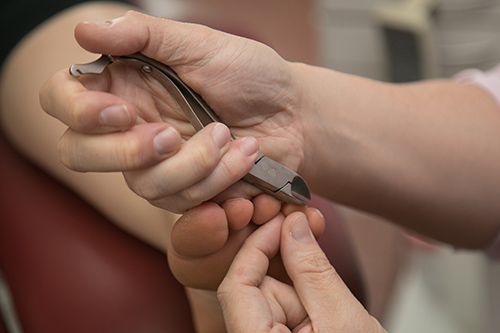 Preparation and once-only appointment advice for at-home results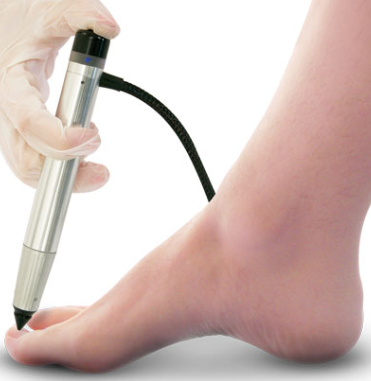 Once-only appointment required
As few as four 20 minute sessions
What happens at my 

appointment?
We will run through a full medical history, foot review and discuss your current lifestyle and training and any future objectives. For instance, if you're planning your first Tough Mudder in a couple of months then we will need to address your treatment plan to best avoid possible impacts to success or causes of further damage or relapse.  If any preparation of the nail is required, this will be done at your initial consultation, before your first treatment.
Please note:  no matter how severe, we do not offer surgery (removal of the nails) for these infections. Surgery is an expensive, painful and invasive option requiring several days recovery, with no more than a 50 : 50 chance of eliminating the infection. Surgical treatments for this problem are prone to high levels of recurrence.
Book now and wear your sandals with pride again